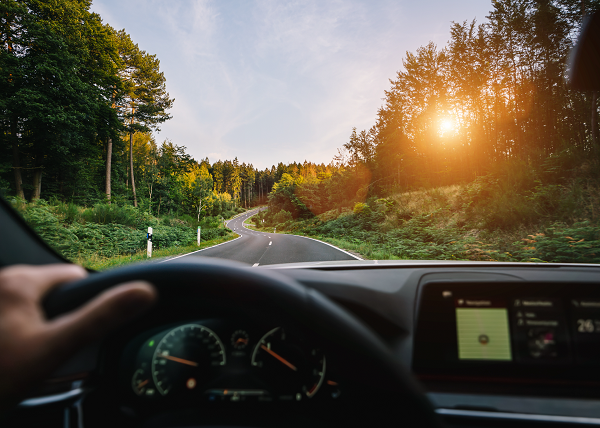 After months of lounging during the lockdown, a lot of us are planning a long road trip. And why not? What is better than a road trip with your family when you want to have some outdoor fun without having to step in crowds. Here's a quick guide on how to prepare your car for a road trip. At the end, we also talk about some car accessories that make your trip more comfortable and enjoyable.
How to prepare car for road trip?
There are only a few things as enjoyable as a long road trip. You don't want to miss on any of the fun with empty power banks, flat tyres, or worse, broken brakes. Here is how to prepare a car for a long road trip:
Inspect tyres
Check the pressure of your car's tyres with atyre pressure gauge as tyres on low pressure can directly impact your fuel economy. Also, have a look at the tyres for any uneven tread wear. Such tread marks reflect on the need for tyre alignment or rotation.
Check brakes
If you notice unusual squealing or scratching noises coming from your brakes, or if the brakes feel spongy when you press the brake pedal, you should get them checked before you hit the road.
Refill fluids
Top off all fluids of your car including engine oil, brake fluid, windshield water fluid, power steering, and transmission fluids.
Check car's battery
Be sure that the battery's connections are tight and it is corrosion-free. If you notice any corrosion, you'll have to disconnect the battery and then rub the connectors with a wire brush. This is a risky job as you may leak the corrosive acid if you force the connectors off. Hence, it's better to get the battery diagnosed by an expert.
Test all electricals
When you have to travel at night, nonfunctional headlights and tail lights can be a serious threat. Make sure to test all light bulbs and replace all burned-out bulbs before starting your journey. Also, check other electrical components of your automobile like
Check belts and hoses
The belts and hoses of your engine system play a critical role in keeping your car's power steering and cooling system working properly. Get them inspected for any cracks, frays, major slack in belts, or drips in the hoses.
Inspect filters
Last but not the least, you have to check all the filters around your car body- air filter in the engine, engine oil filter, and car cabin filter. All these components play a critical role in the functioning of your engine system.
Essential car interior and exterior accessories for a road trip
There are some car interior accessories along with some car exterior accessories that are inevitable for an ultimate, successful car road trip. Check this list below:
Portable car vacuum cleaner
This one is super essential, especially if you are a cleanliness-freak. Look for a vacuum cleaner that is compact, lightweight, and preferably cordless.
Car tyre inflator
A tyre inflatoris truly a life saviour in cases when you find yourself stuck with a flat tyre on a deserted road. Look for a good quality tyre inflator that comes with a digital tyre pressure gauge so you can quickly inspect all your tyres before hitting the road.
Window sun shades
While warm sunshine can make your road trips pleasant, it is equally annoying when the sun is on its peak, right above your head. Keep the summer sun off with black window sun shades for a car.
Phone mount
A phone mount is literally a life transformer when it helps you make calls, pick up calls, look for directions, without having to take your hands off the wheel.
Dash cam
A dash cam is another car accessory that you don't want to miss picking up. Look for a high quality camera that can record both the outside and inside view of the car.
Portable battery backup
A reliable and good quality power bank comes really helpful when you go for long road trips. You can use it to charge mobile phones, speakers, tablets, etc.
Backseat organiser
Packing for a long trip requires a lot of space inside your car and the car trunk is not always enough. Get a nice backseat organiser to slide in water bottles, mobile phones, documents and other random stuff.
Takeaway
Finally, you have the answer to 'how to prepare my car for a road trip'. A little amount of pre-planning can go a long way. And now, if you are looking for some great car interior accessories and exterior accessories for your road trip, you have to check this brand's website. Carorbis.com is a one-stop hub for premium car accessories like car tyre inflator, phone mount, backseat organiser, and many more.