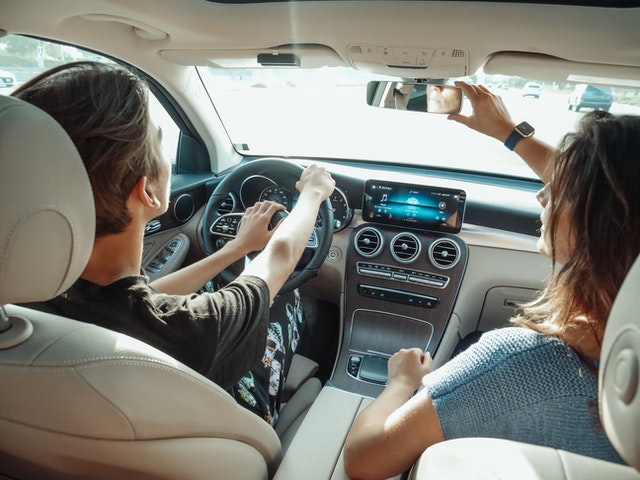 The Ontario graduated driver's license assists new drivers in reducing risk and becoming safer and more successful drivers. Do you have questions about acquiring a G1, G2, or G license? You are not the only one experiencing this. The graduated licensing rules and regulations in Ontario are somewhat complex.
To become a fully licensed driver in Ontario, all drivers must pass the graduated license system. For this, you need to enroll in a driving school for professional drivers training. Our "GOOD DRIVERS" G road test course will help you out throughout the way. In Driving lessons Mississauga, we do not compromise on any aspect of training. OUR, Car driving school Mississauga, professionals are well skilled and trained. In this article, our professional will guide you about all the restrictions and rules of the Ontario Full G license. These are frequently asked questions that parents and new drivers ask from our professionals.
So, learn about the regulations, requirements, and limits for the G1, G2, and G driver's licenses and find the answers to some of the most frequently asked questions. This will surely help you in your graduate license test.
G1 License:
For many people, receiving their G1 license is a significant milestone. It's also the first phase in Ontario's tiered licensing system for drivers. It's the first step in obtaining a complete driver's license. It's the first of three classes that make up the graduated licensing program.
You must be at least 16 years old to participate. You'll have to pass an eye exam as well as a written test on traffic laws and signage.
 Rules and Restrictions.
G1 drivers are subject to a variety of restrictions. These restrictions and guidelines are in place to assist in decreasing the likelihood of accidents. It allows new drivers to practice driving in a more controlled setting.
There are several G1 road rules that you must follow as a new driver. The G1 license rules were put in place to assist novice drivers in learning to drive safely and successfully.
The G1 restrictions are as follows:
You can only drive if you have a full G license driver in the passenger seat. Drivers who accompany you must have held a full G license for at least four years. If they are over 21, they must have a less than 0.05 percent blood alcohol level. If they are under the age of 21, they must have a blood alcohol level of zero.
As the driver, you must maintain a blood alcohol level of zero at all times.
You are not allowed to have cannabis in your system. There are no exclusions.
Seatbelts are required for all passengers.
You cannot drive as a G1 driver between the hours of midnight and 5 a.m.
You cannot drive on 400-series roads or expressways as a G1 driver, including The Gardiner Expressway, Don Valley Parkway, and The Queen Elizabeth Way (QEW).
Only G-class vehicles (cars, vans, and small trucks) are permitted.
What Happens If I Break G1's Rules?
The laws of the road bind you like any other driver. If you break the terms of your G1, you will be held responsible for the following:
You are liable to the same fines and penalties for traffic tickets as fully licensed drivers in Ontario. If you break G1 conditions, your driver's license may be suspended.
Having too many demerit points or committing a primary traffic offense are examples of this.
G2 driver's license
Obtaining your G2 driver's license is your first opportunity to drive on your own. You can drive without an accompanying driver if you pass the G1 exit road test. The graduated licensing process is the second of three steps.
Before taking the G2 exit road exam, you must have had your G2 license for at least one year.
 Rules and Restrictions.
What Are Ontario's G2 Restrictions?
You may practice with your G2 license on any Ontario road at any time for 12 months, without the necessity for another experienced driver in the car.
It will help if you keep your blood alcohol level at zero.
You may only transport as many passengers as there are functional seatbelts.
What Happens If I do not follow the G2 Rules?
If you break your G2 restrictions, you will face the following consequences:
If you violate G2 regulations for the first time, your license may be suspended for 30 days.
Traffic convictions and violations will result in demerit points being added to your record.
The penalty for traffic violations ranges from $50 to $500 and above.
A traffic infraction or penalty might increase your insurance costs.
The G license is the last in a series of graduated licenses. Obtaining a complete driver's license eliminates the majority of driving limitations and allows you to drive on any road at any time. Finally, you'll be able to drive without any restrictions.
It also gives you a feeling of relief. The procedure has finished. You won't have to worry about passing more road tests, and you'll save money on insurance.
Rules and Restrictions.
The G class license limitations differ significantly from those of the G1 and G2 classes. There are few driving restrictions and laws, for the most part.
Your driver's license restricts the types of cars you can drive in Ontario. It also restricts the quantity of alcohol that may be present in your system.
You are only permitted to drive G-class vehicles.
Drivers cannot have a BAC of greater than 80mg. In the warn range, drivers have 50mg-80mg in their bloodstream. Administrative sanctions such as a roadside suspension or an instant roadside restriction might be imposed. If you are under the age of 21 years old, you are considered a minor. If you hold a G driver's license and are under 21, your BAC will be zero.
You are now one step closer to your First Memorable Road Trip in Canada after following or passing all the above-mentioned stages.