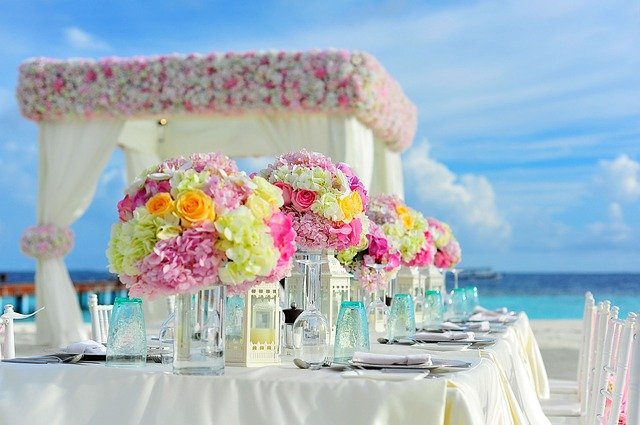 More weddings these days are moving towards intimate destination weddings for a myriad of reasons including vacation of sorts, only inviting your favorite people and having the best views and hence the best wedding pictures.
Why Stratford upon Avon is the Best Place to Get Married
Stratford upon Avon is one of the best places to get married in the UK as the views are magnificent and the architecture is beyond stunning. Many private grounds can be booked for such an extravagant wedding and some have rooms attached for the couple and their entourage to stay at during their visit. Apart from these, those with a smaller budget can choose a beautiful hotel wedding venue Stratford upon Avon, from the much availability across the town.
Many of these also have teams that can help the wedding party get ready for their big day with decorations, catering, hair and makeup, and much more. Aside from the wedding venue in Stratford upon Avon, the food that is catered also comes in a long list of available varieties including the local cuisine that can add to the grand experience. This is one way that the couple and the wedding entourage can enjoy the culture of Stratford upon Avon while visiting, during the wedding ceremony. Many rustic spots can be chosen as the wedding venue, many of which come attached with comfortable housing and spa treatment facilities.
Why Have Your Honeymoon in Stratford upon Avon
If the couple doesn't have the budget to fly out the whole wedding party to Stratford upon Avon for an extravagant destination wedding, they can always save that trip just for the two of them for a very special honeymoon. The charming 500-year-old cottage that Anne Hathaway used to stay in is a great place to visit on your honeymoon. Some other places include Shakespeare's birthplace attractions and monuments, churches, or chapels nearby.
Some great activities that the newlyweds can do in Stratford upon Avon include strolls in the Stratford gardens, taking a long walk along the riverside or a ferry across it, visiting the Stratford Butterfly Farm, or even going to a local farmer's market or restaurant. The best way to enjoy the honeymoon is to make sure to have a great experience with local cultures and cuisines instead of going on a tour and only seeing what all 'visitors' see. A great way to remember this lovely honeymoon is to make sure to get souvenirs made by local artisans and craftsmen that you can carry with you and showcase in your home.
Best Places to Stay at in Stratford upon Avon
If you truly want to treat yourself on your vacation or destination wedding or getaway trip, the best way to do it is by booking a luxury hotel in Stratford upon Avon. If you have some wiggle room in your budget, any luxury hotel in Stratford upon Avon is worth the money for its long list of facilities as well as the assortment of activities and accompaniments. These hotels have the best views and the most spacious rooms with top-end services and treatments. Some even have spas and saunas attached to them and luxurious high-end dining. On average, these luxury hotel rooms cost around £123 per night spent in Stratford upon Avon. The ones with the best services and views are near Anne Hathaway's cottage. Some luxury hotels are good for families and others are great for couples while some are known for their great breakfast.