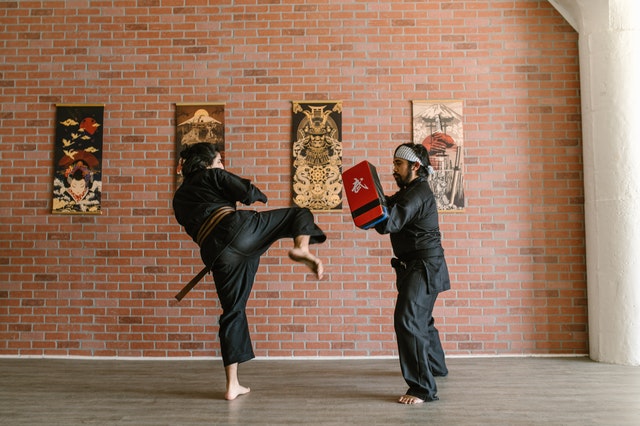 Geeta Phogat is one of the famous freestyle wrestlers of India who won the gold medal in the 55 kg freestyle wrestling category for the first time for India at the commonwealth games in the year 2010. She also qualified for the Olympic Summer Games as the first Indian women wrestler. She won the match in 2010 coached by her own father Mahavir Singh Phogat who is also a wrestler. Geeta Phogat is the inspiration of all new youth as well as female wrestling of India. She and her other sisters proved that women are as strong as men.
# Early life:
Geeta Kumari Phogat also known as Geeta was born on December 15th in 1988 in the village Balali in Charkhi dadri district of Haryana. Her father's name is Mahavir Singh Phogat who was also a former wrestler and also coach of her and a recipient of Dronacharya Award. And her mother Daya Kaur is a housewife.
She has three sisters and two cousin sisters and she is the elder sister of them. Her father always has a dream for wrestling that's why he is trying to coach his daughters for wrestling. Her sisters are Babita, Priyanaka, Vinesh, Sangita And Ritu. Vinesh and Priyanka are the daughters of the brother of Mahavir Singh Phogat and he brought up Priyanka And Vinesh after their father. Geeta graduated from Maharshi Dayanand University. It is situated in Rohtak district of Haryana.
Geeta Phogat's sister Babita Phogat and her cousin Vinesh is also the gold medalist in Commonwealth Games. Both of them won the gold medals in the Commonwealth Games in their own categories in 2014. Another sister of her, Ritu Phogat is also an international level wrestler as well as a gold medalist at Commonwealth Wrestling Championship in 2016. Sangita Phogat, the younger sister of Geeta is also a pro wrestler.
# Personal life:
She married Pawan Kumar, a fellow Wrestler on November 20 in 2016. She gave birth to a baby boy in December of 2019.
# Career:
In her career, Geeta wrestle with many talented wrestlers. She started her career through wrestling from teenage and wrestling with so many men who are also older than her.
Commonwealth wrestling championship 2009:
However, Geeta won the gold medal in Commonwealth Wrestling Championship which was held in jalandhar, Punjab in 19th to 21th December of 2009.
Commonwealth games 2010
Phogat was India's first ever gold medalist in female wrestling at the Commonwealth Games which was held in New Delhi. She beated Emily Bensted, an Australian wrestler in the match with scores of 1-0 and 7-0 and got 5 points in the end of the match. Getting 5 points at a time in wrestling is very tough but she got it.
Summer Olympics 2012:
Geeta Phogat also was a gold medalist in wrestling FILA Asian Olympic qualification tournament which concluded in Almaty, Kazakhstan in 2012, in the month of april. She got all of her training from NSNIS or Netaji Subhas National Institute of Sports in Patiala. Her chief coach was O.P.Yadav and the foreign expert coach Ryan Dobo.
She was extremely beaten by Canadian wrestler Tonya Verbeek in the opening fight. She established a chance for winning the bronze medal as the Canadian wrestler went to finals. However, in the repechage round Phogat lost her 1st match to Ukraine wrestler Lazereva.
World wrestling championship 2012:
Geeta won the bronze medal in the world wrestling championship 2012 which was held in Canada.
In the first round, she faced Russian wrestler Maria Gurova and beat her with a score of 3:1. In the second round, she was defeated by Japanese wrestler Saori Yoshida by a score of 5:0. At the company of the Japanese grappler building the finals, she contested into the repechage round and beat 3:1 against Kazakhstan wrestler Akziya Dautbayeva and next she won the bronze medal by beating 3:0 score against the Ukraine wrestler Natalya Sinishin.
Asian wrestling championship 2012:
In the 1st round of Asian wrestling championship 2012, Geeta Phogat beat the Japanese wrestler Kanako Murata by scoring of 5:0. She won the bronze medal in the category of 55 kg as the Japanese grappler inflowing the finals by beating Mongolian wrestler Sumiya Erdenechimeg.
Commonwealth wrestling championships 2013:
The tournament ended in Johannesburg in South Africa. She finished second plus won the title of silver medalist in 59kg category of women's freestyle wrestling. But she loosed the final round as Geeta wrestle with Nigerian wrestler Oluwafunmilayo Adeniyi.
Asian wrestling championships 2015:
Geeta finished third and won the title of bronze medalist by beating Kazakhstan wrestler Aiym Abdidina in 58 kg category of freestyle wrestling in Asian wrestling championships 2015 in Doha. She won the gold medal in world championships 2015 for 9 times by beating Japanese wrestler Kaori Icho with the score of 0-10. Geeta gave a chance to her opponent in repechage for the finals and won the bronze medal. But she again lost to her opponent Turkish wrestler Elif Jal Ysilirmak with the score of 0-10.
# Award:
Geta kumari phogat was awarded in 2012 by the Arjuna Award. She is the first ever Indian female wrestler who qualifies for the Olympics. She is also the first ever female gold medalist of India who won the 1st position in 55 kg freestyle category of women wrestling in commonwealth games in 2010.
# Other titles:
She won a silver medal at the Dave Schultz memorial tournament in 2013 and bronze in 2014.
# Popular ethnicity:
Amir Khan's movie Dangal is based on the first ever female gold medalist of India Geeta phogat and her other sister's life. Where amir khan played the role of Mahavir singh phogat and Fatima sana sheikh played the role of Geeta Kumari Phogat and zaira wasim played the role of her sister. Famous wrestler pooja dhanda also screened and selected for the role of wrestler babita phogat in the film but she cannot play the role because of her injury and in a while she wrestled with Geeta phogat in a real time national championship.
# Television:
Geeta was seen in 2017 in a TV show named Fear factor: khatron ke khiladi season 8 as a contestant in the colors TV. She finished 9th in the season. In 2018 she was also seen in Bigg boss season 11 as a guest to support her friend hina khan in colors tv. In 2019 she was seen in nach baliye as a guest to support her dearest sister Babita Phogat and her husband in star plus.
# Social media:
Geeta has overall 748k followers on Instagram and 594.3k followers on twitter as of December, last year. Her profile name is Geeta Phogat on both twitter and Instagram.
# Net worth:
Net worth of Geeta Phogat in 2021 has been rehabilitated into millions. Geeta's primary resource of income is wrestling and she earns 3 million dollars in a year.
# Car collection:
She has a 4.55 million rupees car named Range Rover.
2.91 million rupees car named Toyota Fortuner.
A 1.34 million rupees car named Dacia Duster.
# Unknown facts:
In the marriage of her artist Amir Khan, who performed the function of Mahavir singh Phogat withinside the film Dangal and Olympians Sushil Kumar and Sakshi Malik also attended the occasion was held withinside the village home. Geeta's sister Babita Kumari gained a bronze medal at the World Wrestling Championship in 2012. Her father fought towards all probability to make his daughter a hit wrestler. Geeta is the primary girl's wrestler since India to have qualified for the Olympics withinside the year 2012. She became the DSP of the Haryana Police in October of 2016. In 15th march of 2021, 17 years old ritika phogat, cousin of geeta and babita died by attemping suicide at mahavir phogat's house by hanging on fan as she was losing the final of state level junior wrestling tournament which was held in lohagarh stadium, bharatpur in Rajasthan.
# FAQ Frequently Asked Questions:
Q. How old is Geeta Phogat?
Ans: She is 35 years old.
Q. What is her body weight and height?
Ans: She is a 62kg woman whose height is 5'4"
Q.What is her body measurement?
Ans: 34-25-34.
Q. Whom she married?
Ans: Pawan kumar.
Q. Who is Ritu Phogat?
Ans: Sister of babita and geeta.
Q. What is the relation between Geeta and Ritika?
Ans: Ritika Phogat is the cousin of Geeta Phogat.
Q. Did Geeta win an Olympic medal in wrestling?
Ans: No. Geeta qualified for the Olympics. Sakshi Malik won the gold medal in the Olympics for the first time in India in wrestling.