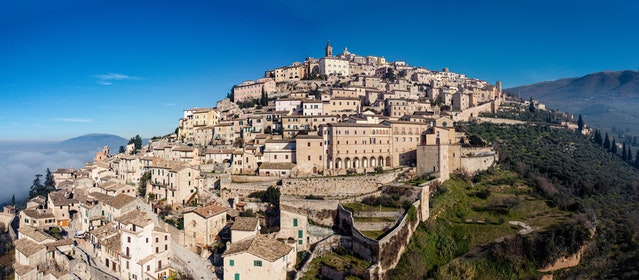 Californian people often say that go towards 405 north up and walk straights where it meets the area code 101, eventually, you find the 818 area code. This is San Fernanado Valley. Like Los Angles, Hollywood, and Santa Monica This valley has its own figure. If you go to the valley you will feel greasiness. You will have fun doing it and seeing it.
818 area code is a telephone code that currently serves the area of San Fernando Valley, the northern part of the Metropolitan City of Los Angles. It was created after the split of 213 area codes, which was part of the original NANP plan in 1947.
Location Of 818 Area Code-
818 area code is based in California. Originally the code covers San Fernando Valley region. Which is surrounded by Los Angles Country and Ventura Country. This area is mainly famous for aerospace engineering, tourism, and film shooting. Moreover, this location is covered by several film and television outlets in Northern Los Angles including Universal Studios, Warner Brothers, and CBS.
The area code coverage areas are Los Angles, Woodland Hills, Panorama City, Van Nuys, Calabasas, La Crescenta-Montrose, Westlake Village, Glendale, and La Canada Flintridge, Mission Hills, Agoura Hills, Winnetka, Granda Hills, San Fernando, and Hollywood.
Therefore, the San Fernando Valley has two popular airports Bob Hop Airport and Van Nuys Airport. Van Nuys Airport is one of the busiest private air traffic in the USA.
History Of 818 Area Code-
Anybody from the local Los Angles knows there is a big difference between Los Angeles City and San Fernando Valley. The code 818 area code is a big proof of that. Originally this area code was created to maintain the shortage of 213 area codes. But today this code serves Several parts of Los Angles city with 310 area code. Which is mainly the area code of Santa Monica, Malibu, and Beverly Hills.
Since then it has somehow become a popular term in San Fernando Valley. In addition, it is used in several films. In the film Pulp Fiction, a character Jules reference "the 818". Let's take another example. In the film GO a character Ronna tells someone "not to go 818".
Today 818 area code is used mainly for the eastern and northern valleys. Besides, the 747 area codes continuously dominate the Southern and Western Parts of the valley.
Moreover covering a large area of San Fernando Valley, which comes under Los Angles Country, 5% of 818 area code numbers are found in Ventura city.
Time Zone Of 818 Area Code-
818 area code follows Pacific Time Zone. Pacific Standard Time (PST) is 8 hours behind Greenwich Mean Time(GMT) or Coordinated Universal Time. While calculating the local time, one should do GMT/UTC – 8.
This time zone is used between late November to early March.
But during summertime, they used the PDT time zone. Due to daylight saving from late March to early November they used GMT/UTC – 7 for local time.
Pacific Time Zone is also known as America/Los Angles Time Zone. Besides, PST or Pacific Standard Time is also used in Canada and several parts of Mexico and the Philippines.
Is 818 Area Code Scam?
The scam is a popular topic in recent times. Due to advanced technology, both use and misuse have increased. Scammers are finding new topics to rob. Mostly they pretend they are called from banks and other financial institutions. And try to know your personal information.
In recent times we found some reports on scams in the 818 area code including Microsoft Technical support.
A guy from the area reported that someone called him and said he was from Microsoft Official Team. And told him his computer has been hacked. So he wanted access to his computer.
If someone is faced like this don't give them access. Because he can hack computers and snatch all personal information including bank accounts.
So when you faced something like this first cut the call second report scam and help others to understand and the third block the call. Later contact the local police for better cooperation. So be alert.
Conclusion-
Already mentioned how the tourism and entertainment business is developing in the area. But if you keep it aside, San Fernando Valley and its encompasses area also have different kinds of growing industries. Like Information Technology, Aerospace, Trade and Business, Biomedicine, and professional services.
The 818 area code is also populated for start-up-friendly cities. This city adopts the "less government and more effective policies". The city is recognized as one of the most business-friendly cities in Los Angeles.
Frequently Asked Questions(FAQs)-
1. Is the 818 area code a toll-free number?
No, the 818 area code number is majorly in San Fernando Valley. Toll-free numbers do have not any definite location.
2. Is 818 area code numbers available?
It's very difficult to get, as most of the numbers are exhausted.
3. Is the 818 area code number good for business?
Yes, it is easily memorizable and has continued in the market for a long time.
4. When 818 area code come into the market?
Since 1984, it is in the market.
5. How does One call the 818 area code number?
One has to dial 1+818+seven digit number to call.