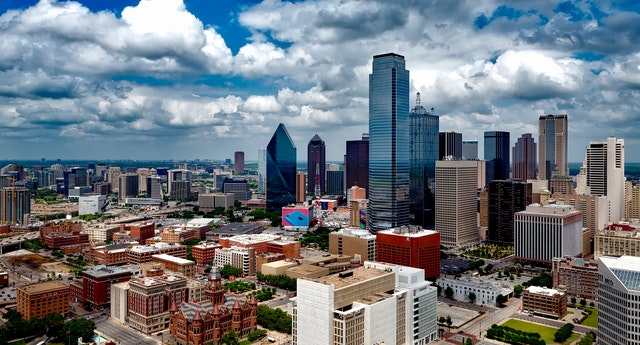 Area code 469 refers to the most diverse city in the US. It served Dallas city of Texas. When you listen to Dallas, most people think of a big city, metroplex, or business hub. But the city is also known for its mixture of cultural and religious groups. 
Dallas is home to history and historical arts. Some well-known and famous museums globally, the Dallas Museum of Art, Morton H. Meyerson Symphony Centre, and The Perot Museum of Nature and Science are here in Dallas.
Place Served In Area code 469-
Area code 469 covers the area of the easternmost part of Dallas, Fort Worth Metroplex as short "DFW" or you can say only "the Metroplex". The city of Dallas came under code 469 itself including some extending provinces like Kaufman, Rockwall, Denton, Ellis, Navarro, Johnson, Collin, and Tarrant.
The town and major cities covered by this code are Anna, Avalon, Arlington, Bardwell, Cockrel hill, Cellina, De Soto, Duncanville, Elmo Ennis, Glenn, Garland, Forreston, Frisco, Highland Park, Hutchins, Lancaster, Little Elm, Lucas, Mellissa, Midlothian, Murphy and many more.
History Behind Code 469-
The area code 469 is an overlapping area code for Dallas and Dallas Fort Worth Metroplex. So, 214 and 972 are the other two on the list. 214 used for the very first time in 1947. North American Numbering Plan used it to cover the area of Arkansas Border and Louisiana. In 1995 another code arise in the market to tackle the increase of heavy mobile users. 
But due to a very heavy number of telephone users in 1999, Dallas city got a new overlapping cod 469. On 1st July in the year 1999, 469 were added. 214 and 972 were shared the market with 469 and these are overlaying with each other in the same location.
Time Zone of Area Code 469-
Texas follows 2 different time zones for two parts of the state. The first one is Mountain Standard Time(MST), which is especially for west Texas. And second, one is Central Standard Time(CST) for East Texas. As Dallas comes to the northeast part of Texas, it mainly follows central standard time.
Chicago also lies in the central standard time. The area code 469 functions 6 hours behind Greenwich Mean Time(GMT) / Coordinated Univeral Time(UTC). So Dallas follows UTC/GMT – 6 as their local time. But here is a problem. They allow this time only for winter monsoon. As November to March is a winter month, they follow UTC/GMT – 6 only during those months.
In the summertime, they want to save little daylight. So from March to November, they follow UTC/GMT -5 as their local time. This is also called Central Daylight Time(CDT).
Get 469 Code For Your Business-
A US-based code phone number is attractive for any organization. As you get a 469 code for your business it will surely boost your business. If the company is a startup or growing, Dallas extends cod gives you extra benefits to expand. Moreover, local residents will more rely on your company having a Dallas extend code. If you want to shift your business you can do it easily. As the business atmosphere is very amicable. But if you don't wanna shift you can easily get a virtual number. These numbers are mainly routed calls via the internet.
Dallas is a business-friendly place. Its rules and regulation helps a lot to an organization and also employees. Moreover, tax-friendly behaviors endure any entrepreneur. If you research you will find in Dallas that most of the successful businesses are small organizations. This metropolitan economy is continuously growing since 2015. The reason for the growth is creating more and more jobs. People are always ready to invest and settled a business in Dallas.
A Scam On Code 469-
As technology, growing misuse of it increases day by day. We found recent times, phone cams in area code 469. Mainly it will be frauds through student lone, education loams, or health insurance scams.
It will surely be avoided by some alertness. Before giving you important documents check everything. Even you can ignore if you found someone is unknown on call. Always stay alert.
Contact always with police after a scam phone. And give them full details.
Conclusion-
Code 214 and 972 already exist in the market. Code 469 came later and surpassed both. Dallas is also a business hub of the world. In a report 2015 says Dallas is the 10th largest economic city in the world. Getting the code 469  of this one of the largest economic cities surely boosts your business. 
Read more about other area codes like 646 area code, 512 area code, 917 area code, and more.
Frequently Asked Questions(FAQs)-
1. In which year the code 469 introduced?
The code introduces in 1999.
2. What are the previous two cod of Dallas?
214 and 972 are the previous two codes existing in the market.
3. Is area code 469 toll-free?
No, it's not a toll-free number.
4. Can you name 3 different art museums in the world?
Dallas Museum of Art, Morton H. Meyerson Symphony Centre, and The Perot Museum of Nature and Science.
5. How many time zone area codes 469 followed?
They follow two different time zone.